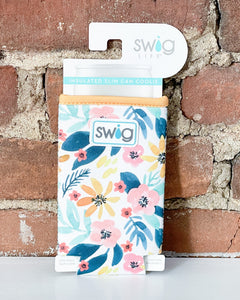 Insulated Slim Can Coolie by Swig
Take a Swig from your slim can in style! 🍺 Buzz across this watercolor meadow of fun florals in sweet yellows and fresh, rosy pinks.
Keep your hands condensation and frostbite free with our Slim Can Coolie. Whether you're beachside or tailgating, the cushioned interior will keep your beverage safe from bumps and bruises!